Yellow cake mix recipes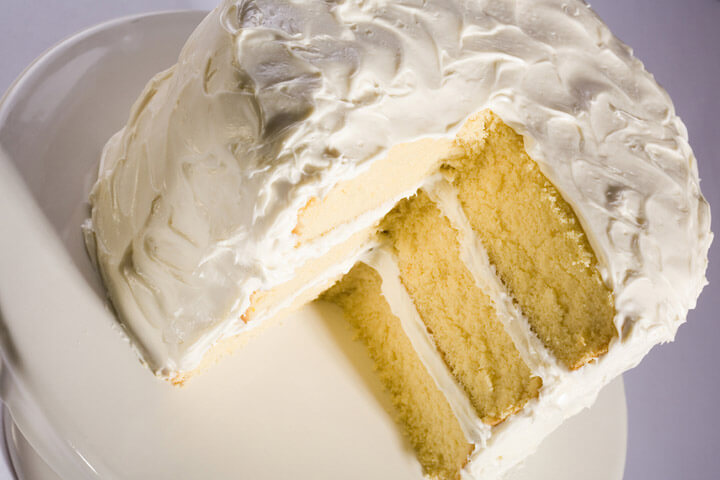 Ingredients
2 1/2 cups all-purpose flour
2 1/4 cups sugar
1/3 cup instant nonfat dry milk, such as Carnation
2 teaspoons baking powder
1 teaspoon fine salt
Nonstick cooking spray
3/4 cup vegetable oil
3 large eggs, at room temperature
1 tablespoon pure vanilla extract
Directions


For the cake mix: Whisk together the flour, sugar, dry milk, baking powder and salt in a medium bowl. Store in a resealable bag in a cool dry place for up to 3 months until ready to use.


To bake: Preheat the oven to 350 degrees F. Line two 9-inch cake pans with parchment. Coat with cooking spray.


Whisk 1 1/4 cup water, oil, eggs and vanilla in a large bowl until well combined and slightly frothy. Add the dry mix and whisk vigorously until well combined and smooth, about 50 strokes. Divide between the prepared cake pans. Bake until lightly golden and slightly puffed and a toothpick inserted in the center comes out with a few moist crumbs, 25 to 30 minutes. Let cool in the pans 5 minutes, then turn out onto a cooling rack right-side up to cool completely. Frost and decorate as desired.


For cupcakes: Place liners in pans for 24 cupcakes. Fill each cup 2/3 full. Bake at 350 degrees F until golden, puffed and a toothpick comes out clean, 18 to 20 minutes, rotating the pans halfway through. Cool completely before frosting as desired.